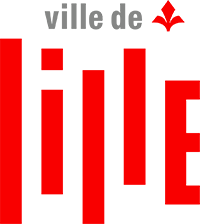 The City of Lille
https://www.lille.fr/
A quarter of Lille's population is under 25
Out of the 57,000 young people aged from 16 to 25 in Lille, 12,000 are in full-time employment.
In addition to these, 100,000 young people study in Lille without living in the city.
The capital of Flanders is the third largest university town in the country. It boasts four universities (with two in the city itself), thirty specialist higher-education colleges and the « Catho », an association of six universities and twenty or so leading specialist schools. Many of these establishments have built an excellent reputation for themselves.
Addressing young people's issues is a major priority for the City of Lille.
In an effort to meet their needs in terms of professional and social integration, housing, leisure and healthcare, the City of Lille is actively reaching out to young people of all categories in and around the city.
These young people are a vital asset for the City. They inject an unmistakeable source of energy into the economic, social and cultural landscape.
While they may have a diversity of profiles, cultures and origins, the city has a single objective: they must feel happy in Lille and be able to express themselves fully.
The city of Lille :
encourages young people to play a role in their local society.
promotes local talent, demonstrating that it is possible to succeed if you work for it.
promotes mobility and diversity, in particular between girls and boys.
supports measures designed to provide individual support to young people in difficulty.
The city's youth policy is a cross-sector strategy, with every branch of local government involved. The City also works with social centres, non-profit associations, teenage support structures and job centres.
For many years, the City of Lille has integrated youth mobility deep into their international cooperation programmes, in particular bringing volunteers into non-profit associations in the city.
Lille is open to Europe and to the world, and currently cooperates with 15 partner cities* to head up projects to address 5 core issues :
promoting mobility, language learning and the diversity of European culture
encouraging local people to be active European citizens, open to the world
developing jobs and economic cooperation
reinforcing creativity and innovation through dialogue
working on projects as part of European programmes
*
Positive partnerships with
: Oujda (Morocco), Saint Louis (Senegal), Haifa (Israel), Naplouse (Palestine),Tlemcen (Algeria)
With various European cities
: Cologne (Germany), Esch-sur-Alzette (Luxembourg), Liège (Belgium), Rotterdam (Netherlands), Turin (Italy), Leeds (United Kingdom), Erfurt (Germany), Wroclaw (Poland), Valladolid (Spain), Kharkov (Ukraine).
An international capital
With a cross-border metropolitan area housing 4.5 million people, access to 80 million inhabitants of six countries fewer than three hours away, a cosmopolitan and open-minded population and their status as European Capital of Culture in 2004, Lille is a shining example of a truly international city.
In 2015, the opening of the city's youth hostel in a futurist building in the Porte de Valenciennes neighbourhood (where it sits at the crossroads of the city and nature) is an excellent example of the city's outward-facing attitude. This comes as part of a much larger development project owned and driven by the City of Lille, which also includes a community business centre and a municipal crèche. The city's youth hostel is socially positive and environmentally aware, for the benefit of our future generations.
Through this
citizen's mobility platform
developed by the CRIJ Hauts-de-France and involving young people, non-profits and institutions working to support young people and encourage mobility, solidarity and respect for the environment, the City of Lille is taking major steps to connect a wide variety of people, businesses and associations, promoting international youth cooperation and energising the greater Lille area.